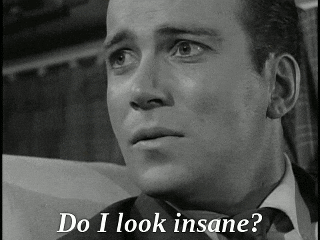 Yesterday, after everything was said and done in the ER about the blood in my urine, I really needed to keep my mind busy, so my OCD wouldn't kick in and start running crazy thoughts of the worst future scenarios that can happen when I visit the urologist. So, my wife and I went to a family BBQ which we had been invited to prior to my ER visit. But since I couldn't drink, I enjoyed myself as much as I could by eating, watching others play dominoes and talking with family and friends.
Since I'm facing the unknown right now, the trip really helped by keeping my mind from wondering about the what ifs. I am not going to lie, sometimes I did wonder, but it was not that bad, because I was not alone. Yesterday, I started to take the antibiotics that ER doctor prescribed me, then I have to setup the appointment with the urologist. That is all that I can really do right now because worrying is not going to change anything or help me in any way possible.
With that said, I am Audi 5000 y'all!