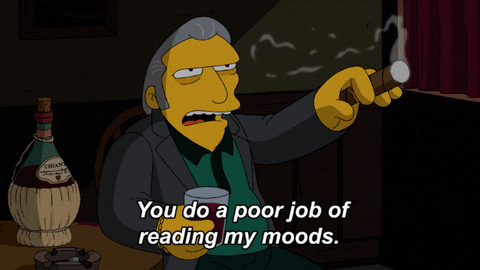 Good morning and happy Tuesday kids! I hope that you enjoy your day to the fullest.
As for me? This morning I was feeling a little moody and shit, but I understand that it goes with the bipolar territory. But I am happy to report, that I am doing way better right now. I am still working from home, but I am taking a vacation day this coming Thursday, in order to take my fury baby to the vet in the morning and see my urologist in the afternoon.
To be honest, sometimes I stop to worry and wonder what could be causing the blood in my urine, but the truth is, that there is nothing that I can do right now, but wait to see the urologist. The nice lady that setup the appointment for me over the phone yesterday, did tell me that if anything changes or gets worst, I should go straight to the emergency room, which I will. As a matter of fact, today has not been as bad as the other days, it is a bit clearer.
Well, today I will see my shrink after work and I will also be going to my Tuesday AA meeting, they both will really help me, by keeping my mind busy, rather than wondering around in bullshit land.
With that said, I am Audi 5000 y'all!