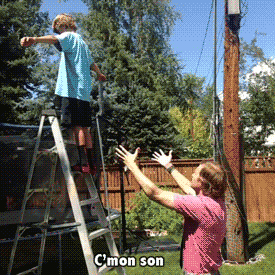 Good morning and TGIF kids! I hope that wherever you are in this crazy rock we call home; you are enjoying yourself to the fullest without alcohol or drugs. Remember, no matter how many times you have fucked up in the past, keep your head up and take it one day at a time.
Yesterday I went to my Thursday AA meeting, and even though I don't share because of my social anxiety, I find it helpful to identify with those who do share. One thing that I have come to understand by listening to other people's experiences is, that even though I'm an open minded and easy to get along person, I have to let my guard down and be open to new friendships.
What I'm saying is, that my entire life I have been dealing with trust issues, and that is the reason why I have a small circle of friends. The way that I'm starting to look at life is, that whatever is going to happen, is going to happen. If someone betrays me, fine, all I can do is move on.
With that said, I am Audi 5000 y'all!