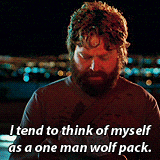 For a long time now, I have been trying to get my wife to go with me on trips to places that I like, like nature walks, museums and the zoo, but unlike me, she has never been interested in visiting such places because she's either afraid of traveling in planes, trains and buses, because she's claustrophobic, because she's afraid of wildlife, specially snakes or she finds it boring. And to be honest with you, all these years, I have resented her for that, but not anymore.
The way that I am looking at it now is, that I'm blessed and cursed at the same time, because even though she doesn't like the same things that I like, she doesn't mind giving me my own space, so I can go out and enjoy them by myself. So, my plan is simple, I am going to start calling Sundays my self-care day. What that means is, that I will plan a different activity to do every Sunday, like nature walks, a visit to a museum, zoo or anything that I find interesting here in New York City. To be honest, for years, people have been telling me that there is so much to do alone here in New York City, plus the majority are free or really cheap.
With that said, I am Audi 5000 y'all!