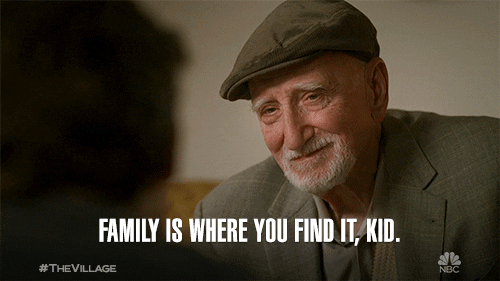 Good morning and happy Saturday kids. I hope that wherever you are in this crazy planet we call home; you are enjoying yourself to the fullest.
On a family note! Yesterday I got the bad news, that one of my sisters, who was diagnosed with breast cancer and had surgery for it about a week ago, had a stroke three days ago and is in the hospital. Based on the latest information I got, she is doing fine, but is not able to walk. Why didn't her husband notify us right away? Beats the shit out of me. But at least, she is still with us.
My wife and I wanted to visit her, but because of the COVID-19 pandemic, hospitals in New York City, only allow one visitor at a time with each patient, and her husband doesn't want to leave her side, which is understandable since they've been together for over thirty years, have two daughters, two sons, a couple of grand kids and a dog I gave her last year, because she was very depressed after her other dog died.
Right now, since the hospitals here in New York City don't want to keep patients too long, unless is really necessary, they are making plans to send her home and have a physical therapist visit her, to help her get back to her old self. So as soon as she is back home, my wife and I will visit her.
FYI, including myself, in total we are seven siblings, six older sisters and me. As a matter of fact, from an incredibly young age, I have always said that God has a sense of humor. You don't believe me? Check this out! In total, my mother gave birth to nine children, but a pair of twins died at different ages. My point is, that she did not give birth to so many kids because she enjoyed the pain of giving birth, but because all she wanted was to have a boy. Then on her last pregnancy, when she completely gave up on that boy, I came along. Now tell me that shit is not crazy!
With that said, I am Audi 5000 y'all!